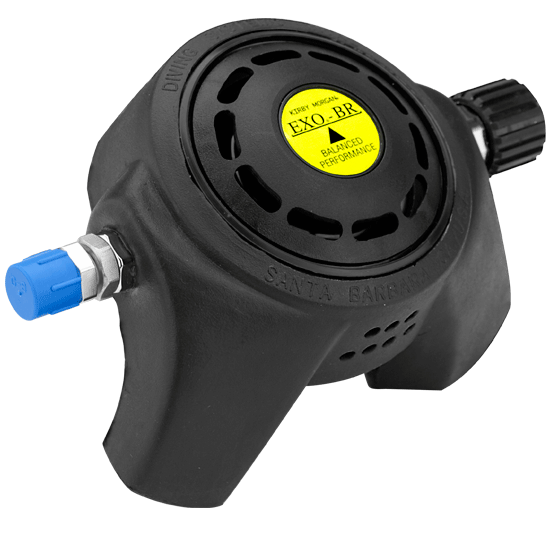 Kirby Morgan EXO BR Regulator Assembly Kit
Product number:
Due to Vendor restrictions, this item cannot be sold to a reseller
Usually Ships in 5 to 8 Business Days
---
Like the EXO standard, the BR is rugged, comfortable, easy, and inexpensive to maintain throughout the World.
EXO 26BR (Balanced Regulator)is virtually identical to the EXO standard and with the only difference being that the demand regulator is of a balanced inlet valve design that offers the greatest breathing performance of any full face mask.
The regulator shares many of the same components as the EXO standard but incorporates a balanced inlet valve that can allow breathing rates of 75 LPM to depths of 190 fsw (70msw) on air. EXO BR is recommended for divers that routinely dive deep and need a mask that can allow maximum performance. Like the EXO standard, the BR is rugged, comfortable and easy and inexpensive to maintain. throughout the World.
CE Certification:
The EXO-BR regulator meets all requirements of European standard EN15333-1 and is CE approved and CR rated.
QUESTIONS & ANSWERS
Have a Question?
Be the first to ask a question about this.
Ask a Question
---
Share this Product
---
Similar Products
Liquid error (layout/theme line 400): Could not find asset snippets/eu-cookie-banner-app.liquid